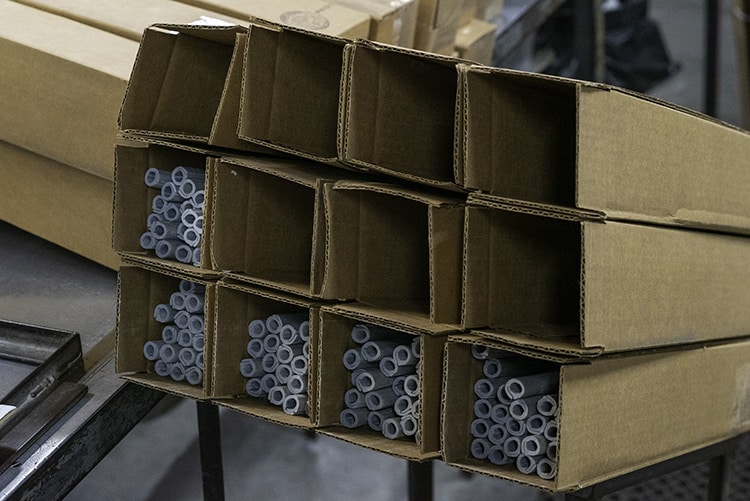 Sperry & Rice does a lot more than custom rubber extrusion!
You learn quite a few things after eight decades in the industry, and our rubber molding, finishing, and packaging capabilities demonstrate the unique skills that only Sperry & Rice possesses.
Our vast experience with all types of rubber allows us to provide injection molding, transfer molding, and compression molding to manufacture components for your project. We can also overmold your components with rubber or foam, so it's not necessary to have multiple rubber vendors – Sperry & Rice can do it all from concept to completion.
Before your rubber component is packaged for shipping, we can perform hot or cold splicing, cut to length, apply identification or orientation markings, notch, tape, punch and die cut, and install clamps.
When we package your components, we can do so in reels or coils, expedite your shipment, and if needed, maintain your inventory at our facility.
Sperry & Rice can provide these value-added rubber molding, finishing, and packaging services for your components: