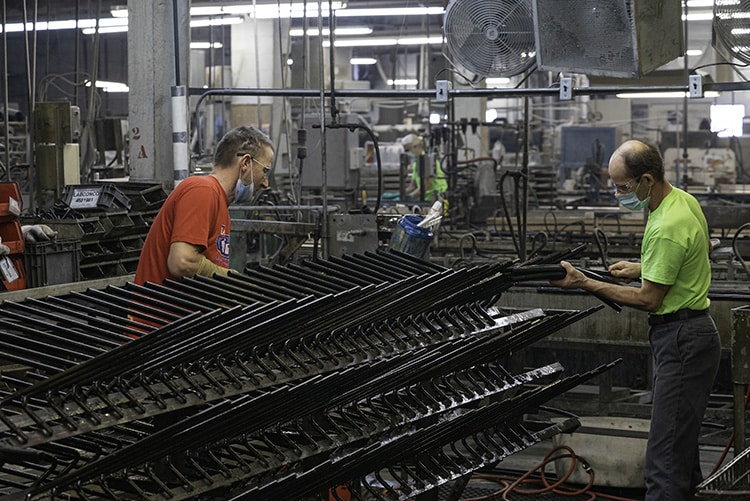 As a custom rubber extrusion expert, Sperry & Rice is one of the few domestic rubber companies that has the capabilities to manufacture rubber mandrel-formed parts from concept to completion.
What is rubber mandrel forming? A mandrel is a shaped form that is inserted into or next to an item to shape the item while it is being cured.
Sperry & Rice is the industry leader in single layer and non-reinforced mandrel formed hose and tubing products. During manufacturing, we insert mandrels into tubes and hoses to maintain their form before they are cured. The mandrel prevents the tube from collapsing or creasing. After the part is formed, the mandrel is extracted, leaving a hollow space through which fluids, air, or gas can flow.
Mandrel formed rubber parts require specific tooling and curing equipment (and experience), which not every rubber manufacturer has. Our unique manufacturing methods give us the capabilities to provide custom parts in a rapid time frame. Tooling is produced in-house, which provides more timely and accurate tooling investments for your project. We have the capacity for OEM volume as well as low volume runs.
Mandrel formed rubber parts are used in a variety of industries. In the automotive industry, mandrel formed hoses are used to transfer fluids, such as gas and wiper fluid. The appliance industry uses mandrel formed hoses and tubes to deliver refrigerant and water. The HVAC industry relies on mandrel formed parts for coolant and air distribution.